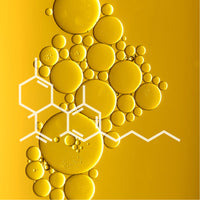 So what's CBD? 🤔
CBD is the latest craze in the beauty, health, and relaxation industries. 🌱 With its unique properties, this vegan and 100% natural substance is both healthy and blissful. 🧘‍♀️ 
Learn more about CBD!
HEMP DERIVED PRODUCTS. RESPONSIBLY SOURCED. 🌿
Daily Calm produces premium grade CBD products! This means guaranteed purity, potency, consistency, and safety. 👌 All products are regularly tested in manufacturing facilities, and then verified by third-party independent labs. 🧪🔬 All are natural hemp derived with less than 0.3% THC. 😃
Our Creations 🌱✨ – More To Come! 😋

What is Daily Calm? 😎
Daily Calm is a group of friends from sunny Santa Monica, California. ☀️  We are passionate about discovering natural remedies to solve modern-day problems, like stress and anxiety.  We can't wait to introduce these new products to you! 
Learn More About Us!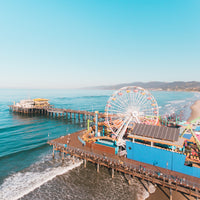 I'm blown away! I saw the ad on Instagram and I just had to have them! The gummies are delicious and fruity and the effect is very long lasting. The full-spectrum gummies are my favorite.

Agnes from Buffalo, NY
When I start feeling stress I notice that my jaw gets really tight and my shoulders start to tense up. I began using the CBD pain rub a few weeks ago and I am AMAZED. I have tried all of the other pain rubs like arnica, icy hot, biofreeze, etc, but nothing works as well as the Daily Calm CBD pain rub! 

A.L. from Los Angeles, CA
The gummies and the balm are great. I tried them during my visit at Daily Calm and placed the order before I left!  I preordered the Daily Calm Tincture and the Soft Gels too. Can't wait to try them!

Brent from Pacific Palisades, CA
I heard about the new CBD line during my last massage visit at Daily Calm.  When I got home I tried the gummies.  Wow!  I feel great.  They definitely help me relax. Thanks Daily Calm!

Grace from Malibu, CA
I have long been dealing with anxiety and the quarantine only made it worse.  And then I discovered CBD gummies.  Amazing!  The calming effects of the product are outstanding.  

Kris from San Francisco, CA
What do we offer?
❤️ Excellent Customer ⠀⠀Service