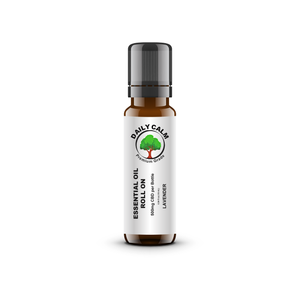 Invigorating scent to promote energy & focus
Soothing and comforting, especially during seasonal changes
Helps cool fatigued muscles
An instant refresh throughout the day
Promotes normal digestive functioning
Promotes blood flow and circulation – great for headaches
Perfect for on-the-go!

From aiding in digestion and enhancing energy and focus to smelling great, Peppermint Essential Oil is a must have in your collection. The terpenes found in essential oils extracted from plants can help boost the power of CBD oil when formulated together. Peppermint Essential Oil Roll On with 100mg of CBD is perfect to throw in your bag for an instant refresh throughout the day, or even for cooling relief after an intense workout.
Ingredients and Suggested Use
Ingredients: Simmondsia Chinensis (Jojoba) Seed Oil, Caprylic / Capric Triglyceride (MCT Oil), Mentha Piperita (Peppermint) Oil, Hemp Extract.
Suggested Use: Apply to wrists, nape of neck, behind the ears, or wherever you desire. Reapply as necessary throughout the day, up to 4 times daily.