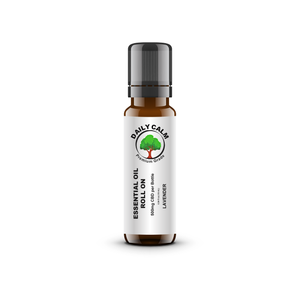 • 100mg CBD per bottle
• Promotes a better night's rest
• Balances mood
• Eases tension
• Soothes skin irritation
• Perfect for on-the-go!
Daily Calm CBD Essential Oil Roll On – Lavender
Add a little ZEN to your day with our CBD Lavender Essential Oil Roll On. Lavender is great for promoting peace and tranquility, and everyone can always use more of that! In addition to assisting in relaxing the mind, body and spirit, Lavender Essential Oil with 100mg of CBD can promote a better night's rest, ease tension and soothe skin irritation.
Ingredients and Suggested Use
Ingredients: Simmondsia Chinensis (Jojoba) Seed Oil, Caprylic / Capric Triglyceride (MCT Oil), Lavandula Angustifolia (Lavender) Oil, Hemp Extract.
Suggested Use: Apply to wrists, nape of neck, behind the ears, or wherever you desire. Reapply as necessary throughout the day, up to 4 times daily.